WHO WE ARE
Providing quality service is in our nature.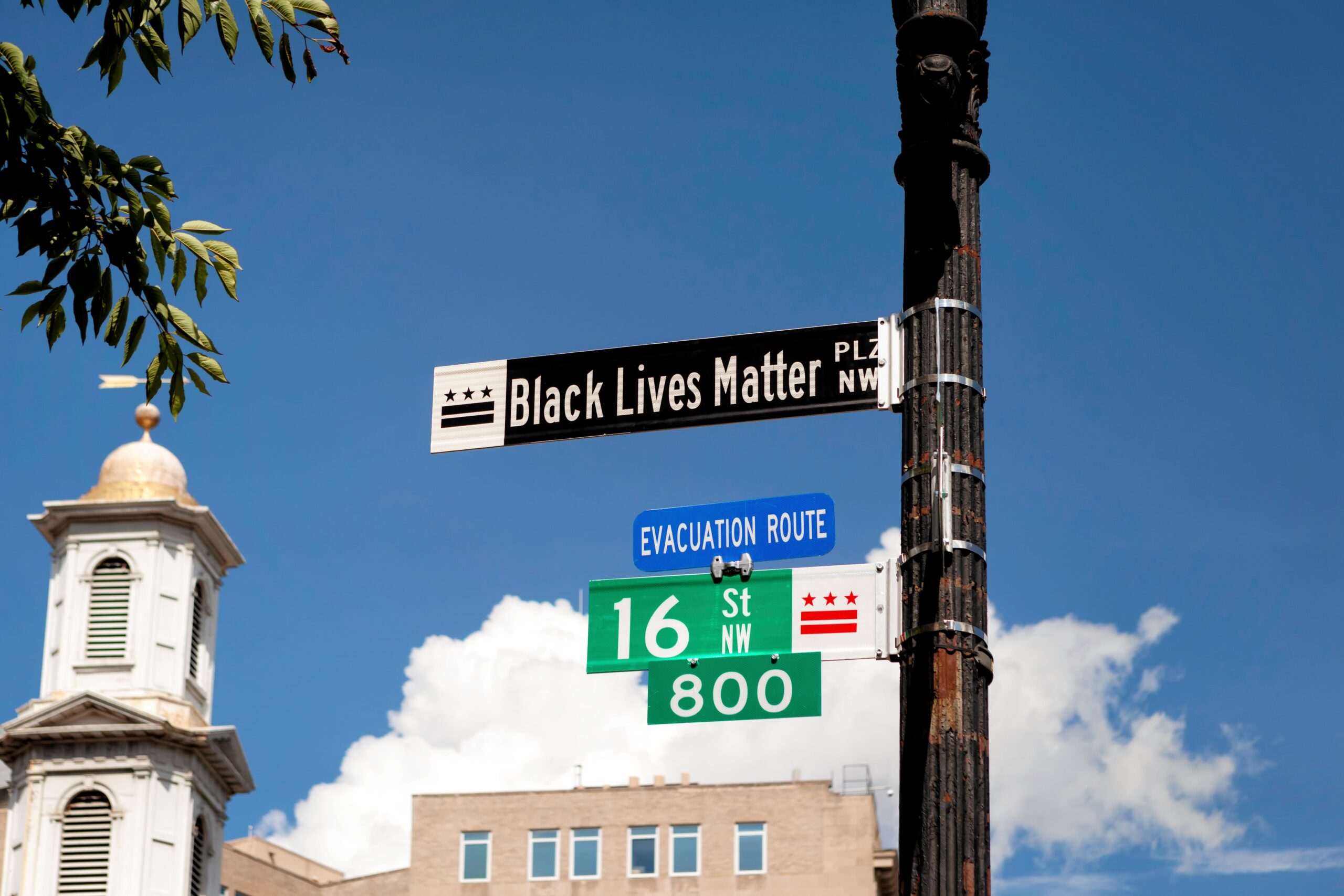 INSPR Media was created in 2013 by our founder, Enid Doggett, who initially worked with national organizations and campaigns and later expanded to the environmental sector. In 2017, the company began expanding operations along the east coast through many non-profits and healthcare initiatives. Clientele now ranges from Atlanta up through the DMV and to New York. The pillar of INSPR Media's footprint is anchored in empathy.
Enid Doggett
Founder and CEO
"When I became a better businesswoman, I became a better person"
Known as one of Washington, DC's "connectors," Enid Doggett provides public relations and public affairs consultation for numerous energy, health care and community organizations including Anthem Blue Cross Blue Shield of Georgia, Amerigroup DC, Virginia HealthKeepers Plus, New Columbia Solar, WeSolar, the DC Health Alliance Network, Marvel Entertainment "Black Panther" novelist Jesse J. Holland and the AARP Foundation.
READ MORE
Enid has also done work for the National Coalition on Black Civic Participation, the Black Women's Roundtable, National Association of Music Merchants, the National Federation of Democratic Women, Collegiate Catalyst and MBA Catalyst. Before forming INSPR Media, she was communications director for the American Federation of Government Employees (AFGE) where she launched the organization's social media platforms and helped create the organization's "Inside Government" radio program. Enid has done public relations work for Pepsi Cola, The Congressional Black Caucus Foundation (CBCF), the National SAFEKids Campaign, the Democratic National Committee, the AFL-CIO, Wyeth Laboratories, the Campaign for America's Future, the National Council of Negro Women (NCNW) and several local businesses.
She previously worked for the Associated Press, WTOP-AM, Greer, Margolis, Mitchell & Burns, and Ketchum Public Relations. Her journalism career includes stints with Associated Press, WTOP-AM, and WHUR-FM. She is a member of the National Association of Black Journalists, Public Relations Society of America (PRSA), Black Data Professional Associates (BDPA) and the National Press Club. She is the recipient of several awards including a "Pollie" from the American Association of Political Consultants and a Silver Anvil from PRSA.
Enid is a CBE( Certified Business Enterprise) in the District of Columbia and lives in Ward 5's Brookland DC neighborhood.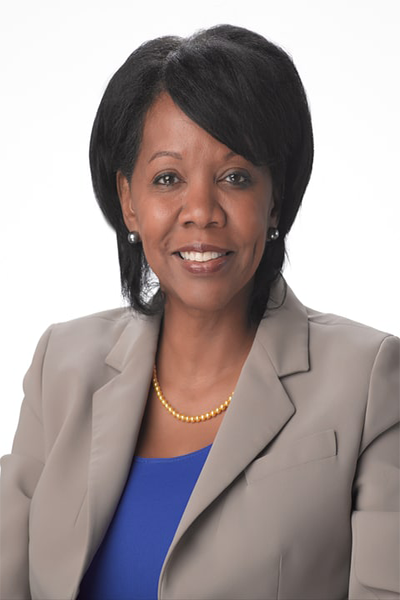 Saahir Brewington
Business Operations Manager
Saahir Brewington is a highly regarded event planner, management consultant, and innovation analyst. She currently serves as operations manager for INSPR Media, providing solutions for the INSPR teams.
READ MORE
Prior to joining INSPR, Saahir spent nearly 20 years in multiple positions of increasing responsibility for the American Public Transportation Association, ultimately serving as a senior program manager for 4 annual conferences and led the International Bus & Rail Rodeo, the transit industry's yearly appreciation competition for front line transit employees.
She currently is an event manager for Soka Tribe, DC's Premiere Caribbean dance troupe. In addition to performing, she supports the Convoy (Community Performance Group) with performer support, onsite contact management and procurement of merchandise and uniforms.
Saahir also a part of The Selfcarefully™ Certification Program. As a member of the leadership team, she is providing her expertise in solution and program management.
Saahir is a graduate of the University of the District of Columbia with a Bachelor of Administration in Business Marketing and has written previously for community newspapers including the Washington Afro-American.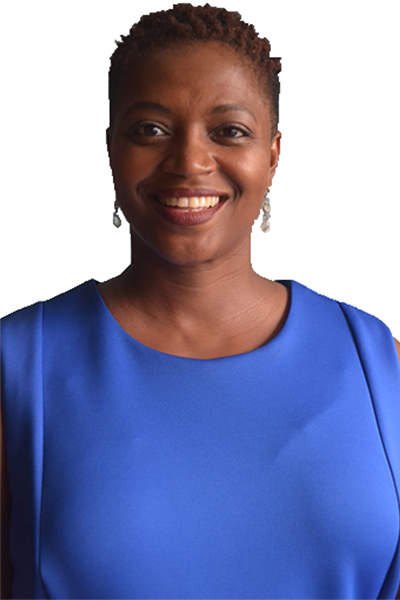 Maddie Higgins
Media Associate
Maddie Higgins manages media relations and client interaction. At INSPR Media, her specializations include video production, written media, and media promotion. Maddie works closely with clients to arrange interviews, events, and media coverage pre and post events.
READ MORE
Recently she worked on the Read Across America Initiative for Amerigroup NJ in which she secured Actress Brooke Shields to participate and tape a book narration for the kids. Other major projects include the re-opening of the MLK Jr. Library and the developing the marketing strategy for a brand's recontracting in Washington D.C. She has worked with INSPR Media since August 2020. Previously Maddie interned for the Ryan Seacrest Foundation in Washington D.C. where she hosted over a dozen live shows for in-patient children, including the entire arrangement of a celebrity interview with dance star, Maddie Ziegler which was broadcast in major cities across the country.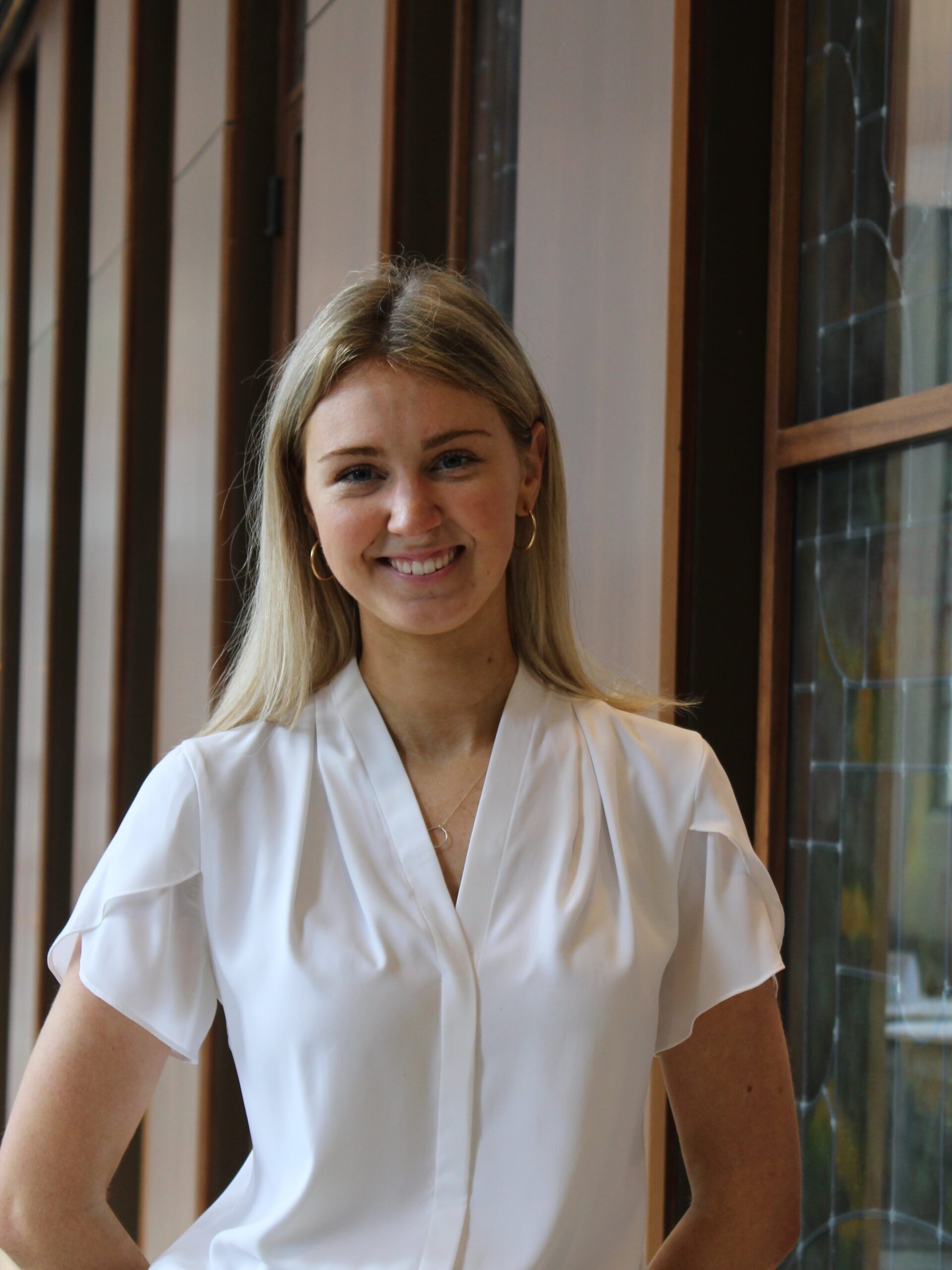 Pharoh Martin
Digital Content Consultant
Pharoh Martin is a digital content and video production consultant for INSPR Media.
Martin currently serves as Senior Digital Content Producer for Radio One Atlanta.
READ MORE
He manages daily operations of Studio One, the company's Atlanta-based digital & video production facility and renders direct oversight to video content objectives for Radio One's Atlanta cluster of four radio station brands (Hot 107.9, Majic 107.5/97.5, Praise 102.5 and Classix 102.9) and four nationally-syndicated radio programs including the Rickey Smiley Morning Show & the Ed Lover Morning Show.
He spearheaded video and digital campaigns for Ciroc, Xfinity, Tanqueray and St. Jude's Children's Hospital. He also oversaw video and digital content strategy for the company's biggest concert events including Praise in the Park and Birthday Bash.
Previously, he served as Content Curator for Internet television startup Pluto TV where he oversaw the programming strategy of 10 television channels including the launch of five new television channels such as Tastemade, Pluto Movies and The Asylum.
Martin also previously served as Director of Communications and Marketing for the District of Columbia government's Office of Cable Television, Film, Music and Entertainment under Mayor Muriel Bowser and as First Vice President of the Capital Press Club.
Other positions Martin has held include serving as online editor for Radio One's Washington, DC market, which includes top-10 stations WKYS 93.9 FM and Majic 102.3 FM. Under his watch, the market's website traffic increased over 200% and social media presence for his associated radio station properties grew 500%.
The Fresno, California native has consulted for such clients as DC mayor Murial Bowser, radio personality EZ Street and the National Coalition on Black Civic Participation on digital strategy and video projects. He also produced content for Theurbandaily.com, Newsone.com and The Washington Post.
Prior to Radio One, Martin was the national correspondent for the NNPA News Service, the national newswire for over 200 Black and community newspapers.
Martin is a 2009-2010 NNPA/AARP fellow. He has a Bachelor's Degree in Journalism from the Howard University John H. Johnson School of Communications, where he was twice nominated for a Hearst Award for feature writing.

Daniela Rivera
Client Associate
Daniela Rivera develops content, and specializes in interest in brand development and digital marketing for INSPR Media. For the last few years, she has worked for the National Association for Children of Addiction, overseeing the donor database, doing office management, and aiding in the development of the online website.
READ MORE
When she's not working or focusing on school, Daniela can be found reading a good book or spending time with her younger sister. She is a first generation college student, with two parents who immigrated to the U.S. from El Salvador in hopes of a better life for their children. Family is very important to her, and she is constantly striving to grab hold of the opportunities they have given her.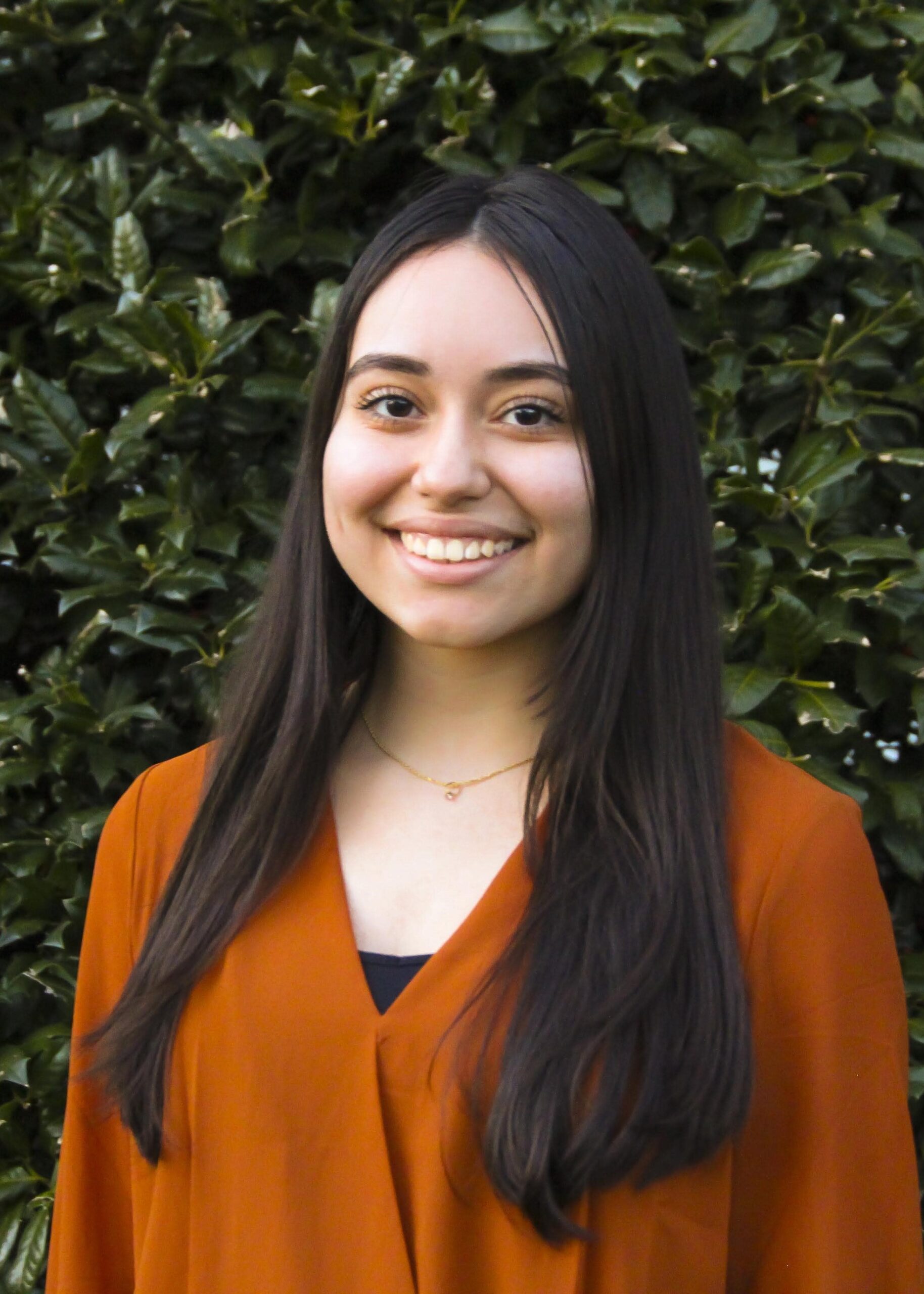 Filomena DeGregorio
Media Associate
Filomena Degregorio is a Media Associate at INSPR Media, where she works to support and provide media outreach for health-focused organizations that serve vulnerable communities. At INSPR Media, she specializes in written media, content development, and media promotion.
READ MORE
Her most recent work surrounds the expansion of an initiative with the managed care organization, Amerigroup New Jersey, promoting summer reading through their online video library that contains a collection of stories narrated by celebrity guest readers. Filomena is currently a student in The Busch School of Business at The Catholic University of America, pursuing an undergraduate degree in Business Administration with a double specialization in Marketing and Entrepreneurship.
Passionate about mental health, athletics, and the intersectionality between the two, she hopes to one day use her experience at INSPR to work with organizations to empower underserved youth through sports.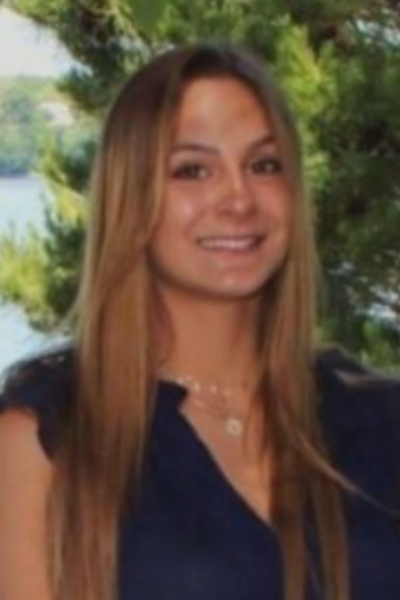 Robert Naylor
Editorial Consultant
Robert Naylor is a long-time journalist, news strategist, executive coach, and consultant with expertise in leadership development and in diversity, equity, and inclusion.
READ MORE
He served as director of career development for the global news division of The Associated Press, overseeing ground-breaking leadership and management development programs for editorial managers and staff around the world. He also managed industry-leading student programs and newsroom diversity and inclusion initiatives. His more than three decades of news industry experience also includes newspapers, television, and journalism education.
Robert has a bachelor's degree in mass communications from Jackson State University and a master's degree in organizational leadership from Gonzaga University. He also has professional certificates in servant leadership from Gonzaga and leadership studies from the Cornell University School of Industrial and Labor Relations. He is a certified professional coach.
Robert is a member of several journalism, training, and coaching organizations. He has served on the professional advisory council for the Jackson State University Department of Journalism and Media Studies, and he currently serves on the board of directors of the New Jersey Creative Arts Collaborative.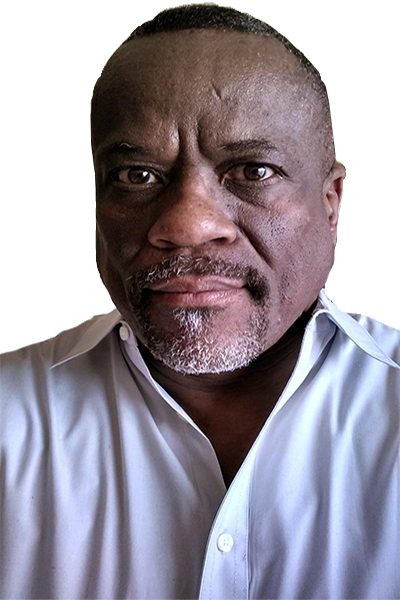 Sarai Escalona
Intern
Sarai Escalona is an intern with INSPR Media where she develops Social Media and digital media content. A student at Catholic University Sarai is a marketing and international business major with a specialization in French studies. .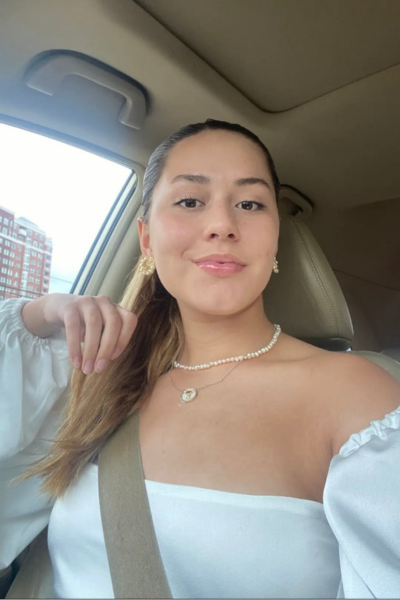 Fill out the in-take form below to reach us or call 202-670-5734.
In take form for [email protected]